I was feeling a little naughty the other day and really wanted to create a decadent bite-sized vegan cupcake that didn't completely suck. Usually, I'm not a fan of chocolate baked-goods – they just don't do it for me, but these cupcakes really hit the nail on the head.
I found the recipe on Chowhound and made a couple of tweaks of my own. Soft and moist, they hold together well and will rival any 'normal' cupcake. They're completely vegan and completely delicious (you can even make them completely sugar-free or gluten-free).
Instead of the traditional butter-cream icing, I chose to top them with a super-rich coconut-chocolate ganache and to add an extra bit of pazzaz, I hollowed out the middle and added a surprise of salted caramel sauce.
*Cue GIF that sums up every delicious food-porn reaction*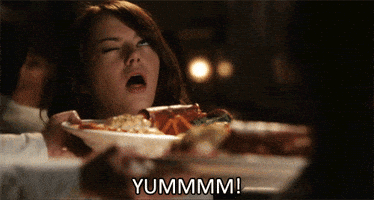 You're welcome.